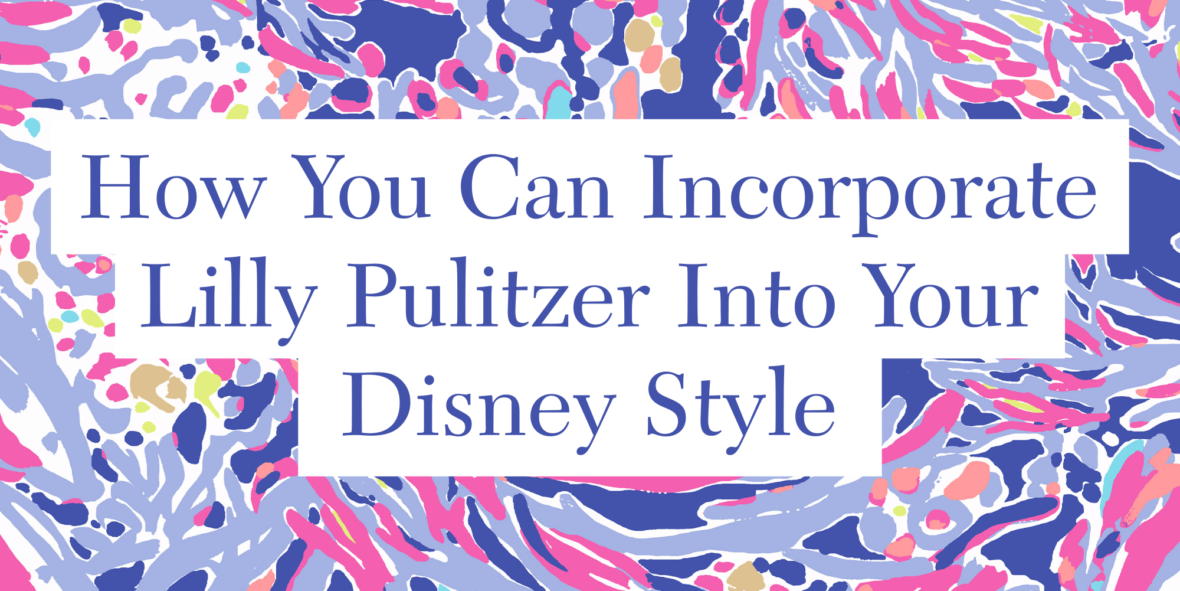 Hey y'all! Today I wanted to share with you some of my favorite ways I incorporate my Lilly Pulitzer into my Disney Style. I get questions about this constantly so I wanted to give some answers.
I would say I have a pretty distinct style for the most part. And while there are some ladies in the Disney community that rock Lilly Pulitzer almost all the time, there aren't any (to my knowledge) that blog about it. I just wanted to shed some light on a style and brand that has been growing recently and is timeless. I'm gonna be sharing some of my favorite small shops to purchase Disney Lilly accessories and clothing. So let's get into it!
1. Lilly Printed Ears
This one is kind of a no-brainer. But I am often asked where is the "best" shop to buy Lilly ears. I'll be honest, I only own two pairs of Lilly ears, but I have so many on my list from these two shops I want to talk to you about. Not gonna lie, in the past I've had bad experiences with two different shops when trying to order Lilly ears. But the ladies who own the shops I'm mentioning are trustworthy and amazing, so you can trust them.
Pixie Made Ears (Leah) has quite a few Lilly prints she offers ears in. I'm currently seeing Local Flavor, Gumbo Limbo, Bohemian Queen, and Mermaid's Cove. She also makes Lilly printed scrunchies! She also has amazing prices. Her ears are honestly my favorite small shop ears; they're so comfortable and well made. When I first virtually met Leah she had just started her Etsy shop. She sent me some ears to review and had maybe 1 or 2 sales at the time. Less than two years later she's at over 900 sales! How awesome is that?!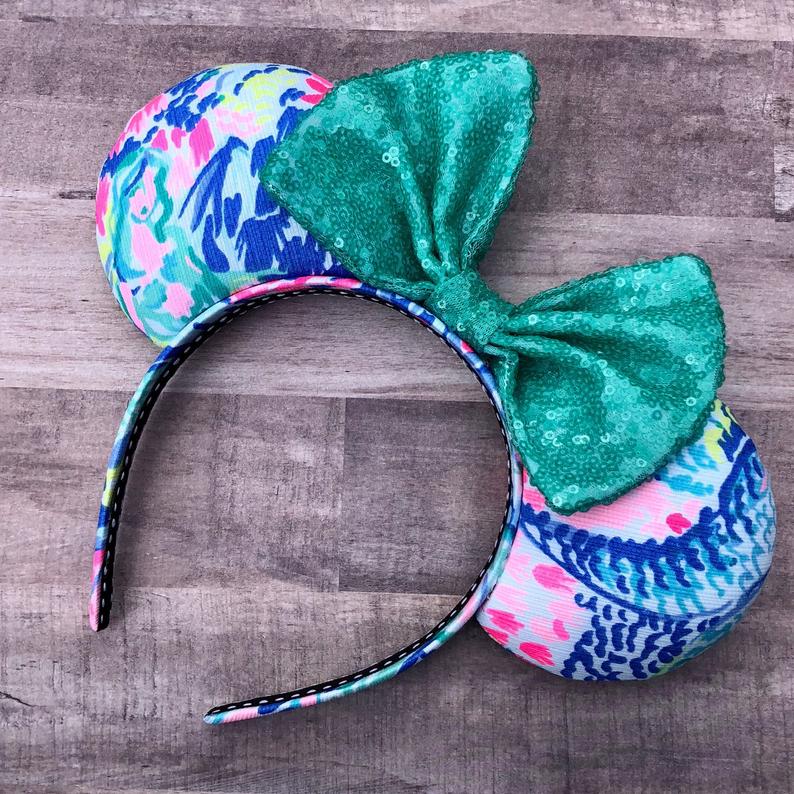 Second Star Co (Shell) is a Lilly loving friend of mine! She offers Lilly coffee cozies on her Etsy as well as ears! She currently has preorders open for some awesome prints like Catty Shack & Sway This Way. Some current ready to ship prints include She She Shells, Lovers Coral, and Red Right Return.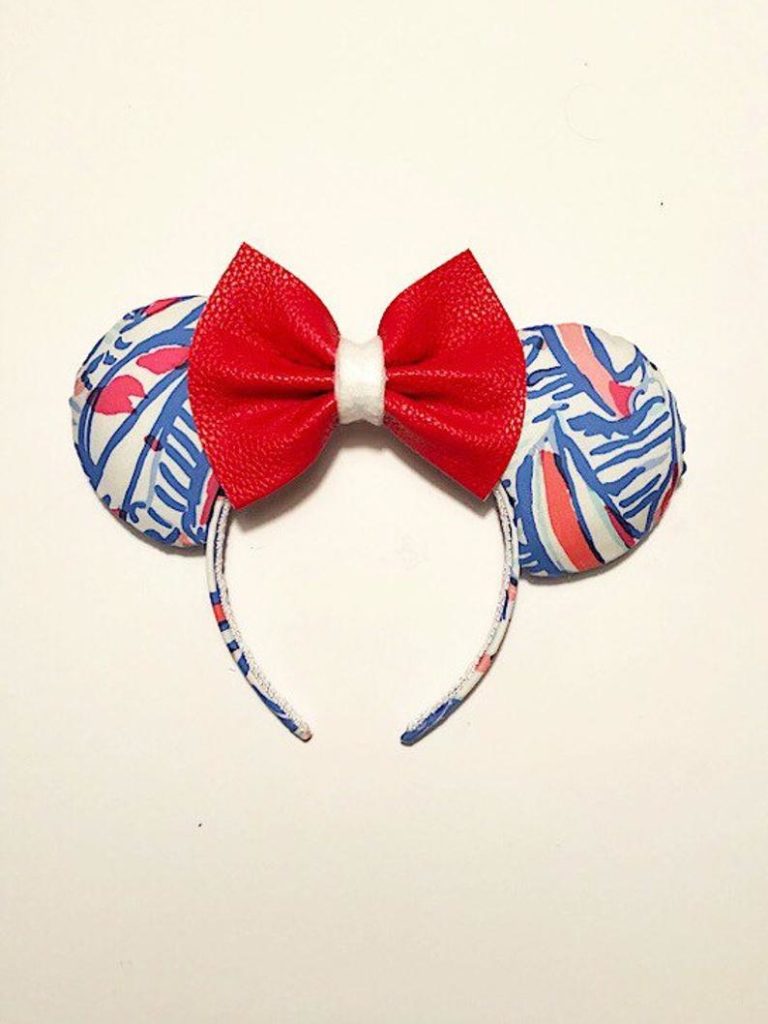 Make sure if you're interested in any of these you buy quickly! These ladies always sell out super quickly and they can't always get prints again.

2. Keychains & Bag Charms
Thimble of Love Crafts approached me a while ago and sent me an adorable Mickey head Lilly keychain! I get so many compliments on it and it shows off my love for Disney & Lilly Pulitzer whether I'm in the parks or just out and about. She has so many design options including Mickey, Minnie, Dole Whips, and Mickey balloons. And print options are endless! She's also having a sale the whole month of March and is offering 15% off with no code. If you're reading this after March ends use code INSTA10 for 10% off.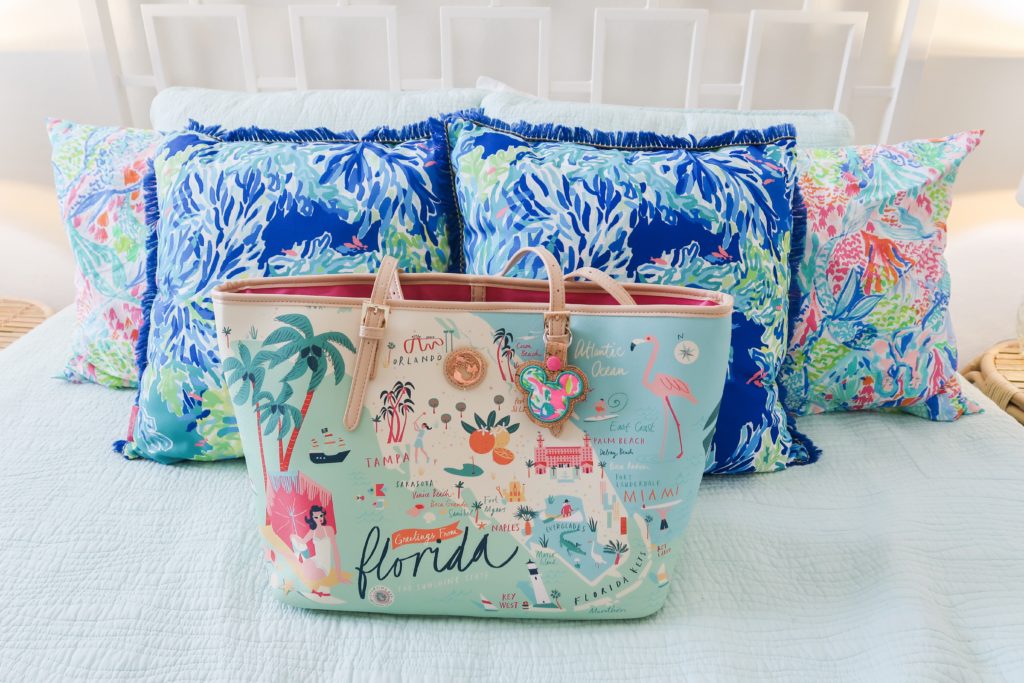 3. Tees & Tanks
There are sooo many small shops out there that sell tops that go great with Lilly or include Lilly fabric! I love that I've been able to include so many small shops in this blog. Shopping small is so important to me because I come from a family from small business owners and I own a small shop myself!
Our small shop, Flying Elephant Apparel, offers so many Disney tees that pair perfectly with Lilly! I mean, it makes sense since I helped design them and pick the colors. Our most popular designs that I've paired with Lilly include our Brunch Time tee, our Princess Mia Driving the Stang tee, and our Fly Me To The Moon tee. Some of these designs are also available in tanks! Use code LILLYLOVE for 15% off of your order!
The Golden Spindle is another Etsy shop that makes some darling Disney Lilly pieces! I have a tank and hoodie from her that are super soft and I get so many compliments on them. She's always changing what prints she offers and has options for the whole family. I highly recommend the zip up hoodies, I wear mine at least once a week. Some of the prints she's currently offering include Gumbo Limbo, Jungle Utopia, and Mermaid's Cove.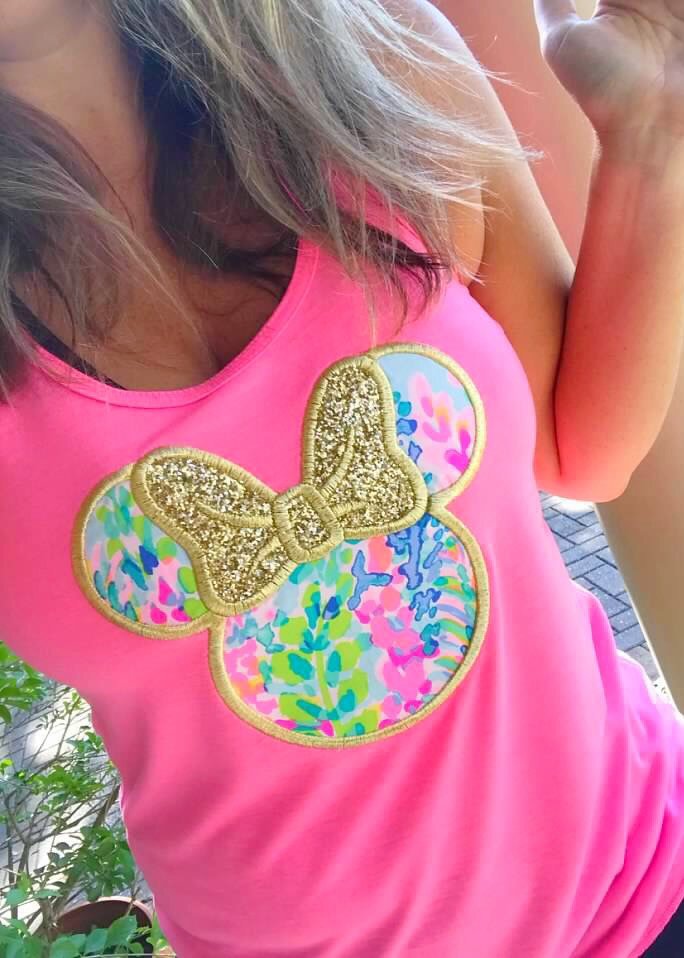 4. DisneyBounding with Lilly
If you haven't heard of DisneyBounding you're missing out! DisneyBounding is a way to show your Disney Style in everyday life or in the parks. DisneyBounding is when you subtly "dress up" like a character. It's a great way to incorporate your daily style into Disney Style. I've done quite a few DisneyBounds with Lilly pieces, but the one below is my favorite. I bounded as Joy from Inside Out with this Sunglow Kissed By the Sun shift representing her color as well as her sunshine-like personality, paired with a simple blue bow in my hair representing her blue hair. I've also done a Jasmine bound featuring Lilly and have a Heimlich (from A Bug's Life) one coming up! Follow me on my Disney account @FlyingElephantAdventures for more DisneyBounds!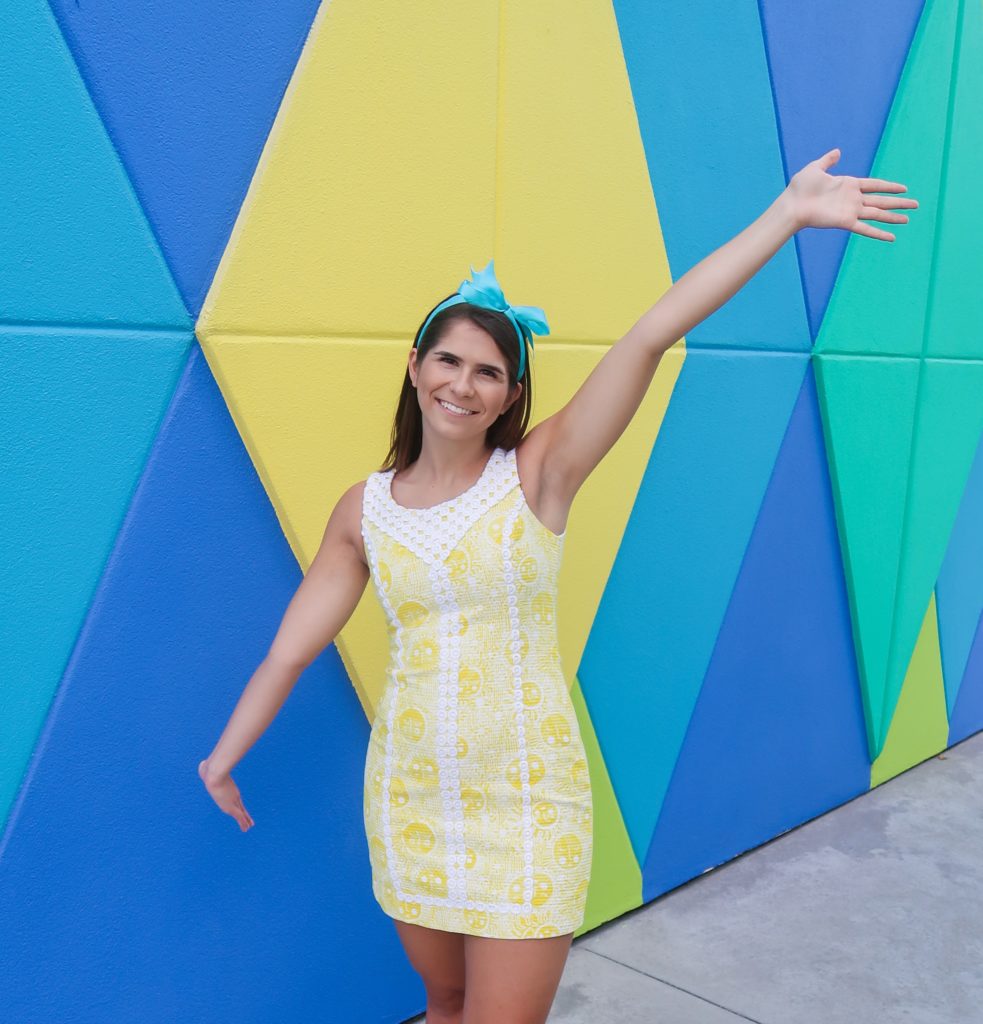 There you have it, y'all! I hope you enjoyed this post and got some inspiration from it. I had so much fun writing this! If you know of any other small shops that sell Disney Lilly goodies drop a link down below or connect with me on Instagram so I can check it out.
Thanks for reading!
xoxo
Jayme
Disclaimer: This is not a sponsored post. All opinions are my own. Photos were either taken by me or found in the links given for products.